About Hockey Super League
---
A HOCKEY LEAGUE CREATED BY HOCKEY PLAYERS FOR HOCKEY PLAYERS
Founded in Edmonton, Alberta in 2017, the Hockey Super League (HSL) is an alternative to minor hockey winter season for players born in 2011, 2010, 2009, 2008, 2007, 2006, 2005 and 2004s. The HSL has grown to over 80 teams and 1300 athletes in 13 Divisions and has many of the top age group players in the province.
The HSL was created to provide an opportunity for athletes to participate in a privately-operated program that's goal is to develop high level hockey players and create leaders both on and off the ice. Athletes are not restricted by borders or boundaries and can play for programs that best meets their development goals not based on where they live. The HSL is not a registered league with Hockey Canada or Hockey Alberta; we are independent of these organizations. All players and staff of HSL teams are fully insured and we have advanced player rules and officiating training that has resulted in safer game play.
Our development philosophy consists of working with and empowering HSL franchises that have a fundamental focus on creating long term developmental plans for their athletes. Similar to the European hockey and soccer development model; we believe that it is essential to have a higher ratio of practice sessions to games in order to improve an athlete's skills and performance in competition.
We believe that consistent high-level instruction is required over a long period of time in order to reach optimal athletic development and that success should not be measure by short term wins and losses but rather on individual skill development and athletic growth within a team setting. Access to professional skills coaches are mandatory requirements of acceptance into the HSL as a way of ensuring the athletes receive the best training and development possible.
This consistency and fundamental belief in coaching and development removes the interruptions of the present conventional hockey programs and results in limited player turnover and the development of high-level hockey players and leaders. The HSL is setting a new standard for hockey player development in Canada.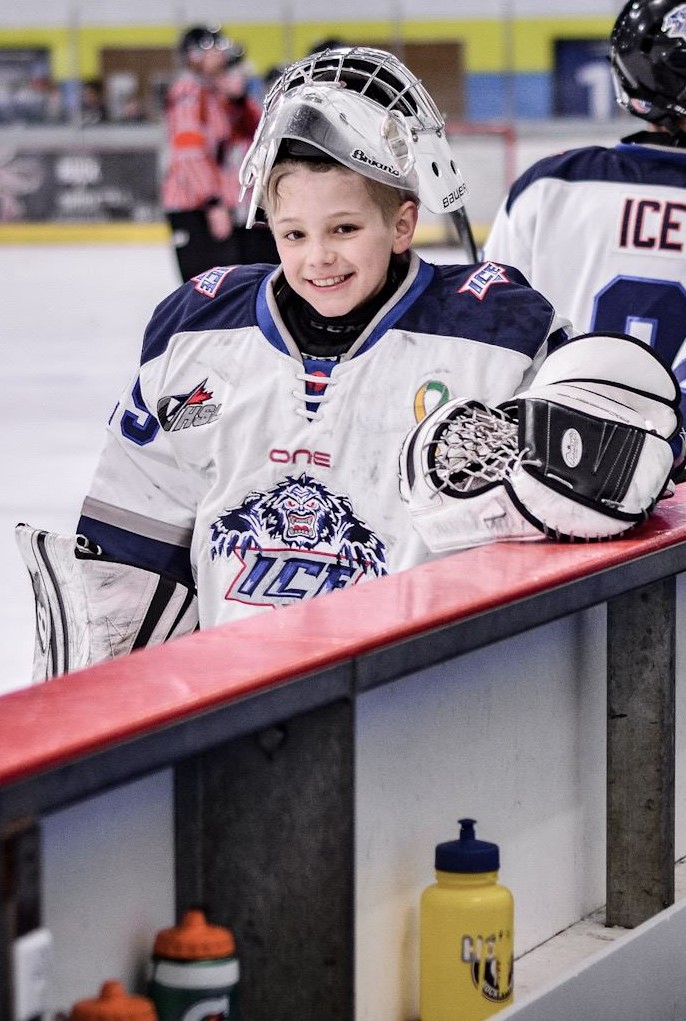 History
Our inaugural season had a total of 9 teams from 5 separate franchises that competed in two divisions, 'UP2 05' for players born after 2005 and 'UP2 07' for players born after 2007. After a successful inaugural campaign, the 2018-19 HSL season featured a total of 33 teams across 6 divisions. HSL teams span across Alberta from Fort McMurray to Drumheller, including 11 teams from the South and 22 teams from the North.
The 2018-19 HSL season saw the release of the HSL Prep division. The HSL Prep division showcased some of the top 2005 and 2006 born players from around Alberta. This division featured many new and exciting initiatives including: modified checking, a 24 game regular season schedule to allow for teams to travel to other tournaments and showcases, skills summits, and player profile packages.
The 2019-20 Season was also an extremely exciting season for all our Hockey Super League athletes. The 2007 Major division entered into body contact a year earlier than their counterparts in Minor Hockey. The competed in a single-cohort age category competing against other 2007 born athletes which enabled a controlled environment to allow them to learn the rules of body contact safely. We were excited to offer our athletes cross province competition with appearances from British Columbia's HPL Lumberjacks (2009 Major), HPL Bandits (2009 Major), West Coast Wild (2007 major), Golden Panthers (U14 Prep), Metro Hockey Academy 1 (U14 Prep), and Metro Hockey Academy 2 (U14 Prep). The Hockey Super League also welcomed one of the top USA programs in the 2007 Minnesota Machine and 2008 Machine team. The 2007 Minnesota Machine is known around North America as being one of the top spring teams in their particular birth year.
League Mission Statement
To provide youth hockey players an environment to showcase and progress their individual skills within a team setting
To establish a culture and partnership for its member organizations based on continual improvement for its athletes
To uphold the highest level of sportsmanship and team play, while maintaining all stakeholders competitive passion and love for the game
To uphold the highest standards in player safety
To develop player confidence and leadership qualities on and off the ice
To provide a safe and positive work environment for all officials, linesman, parents, arena staff and volunteers

Core Values
All stakeholders in the Hockey Super League will work in collaboration to create an environment to establish the following core values in its athletes:
Work Ethic
Teamwork
Accountability
Respect for teammates, opponents and officials
Integrity
Passion
Consistency
Development
Choice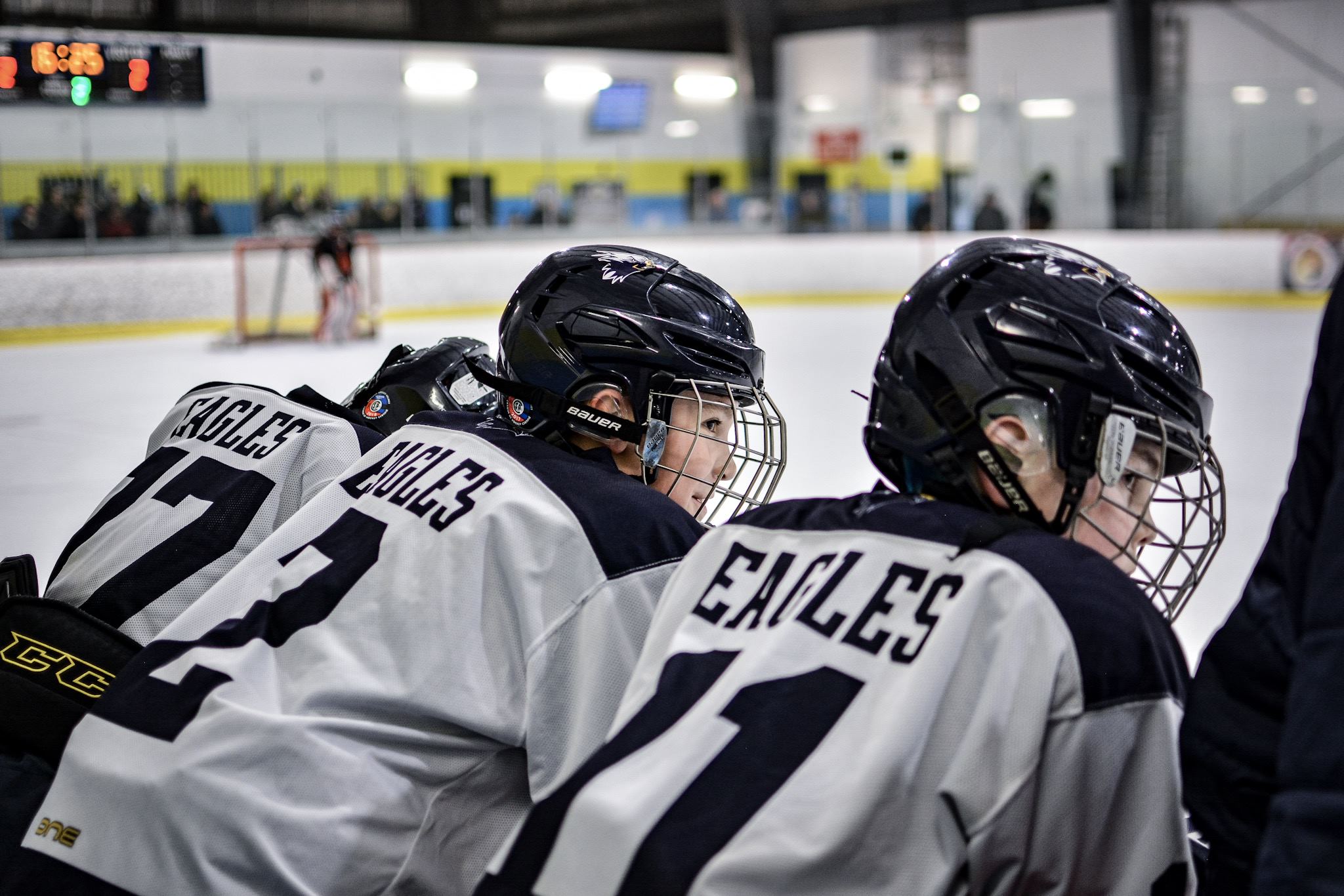 League Format
League games will take place in a Showcase format, meaning that each of the teams will play four games over the course of a weekend at least once a month. Teams will receive 32 regular season games plus a championship showcase weekend.
Divisional Format
The 2021 - 22 Season will consist of 13 divisions. They will be as follows:
Contact Divisions:
U17 Prep
U15 Prep
U14 Prep
U14 Varsity
2009 AAA
2009 Major
*Safety of our athletes is our #1 priority. Each contact division will receive a checking clinic where all HSL Prep athletes will be educated with the three modified checking rules.
Non - Contact Divisions:
2009 Minor
2010 Major
2010 Minor
2011 Major
2011 Minor
2012 Major
2012 Minor